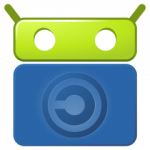 F-Droid is an installable catalogue of FOSS (Free and Open Source Software) applications for the Android platform. F-Droid respects your privacy by not tracking your device or the applications you install. You do not need an account to use the client, and it sends no additional identifying data when talking to our F-Droid server other than its version number.
F-Droid has 3 fundamental components:
Catalog of verified free applications for Android (Repository).
Project website.
Android client that allows to browse (by applications that have been recently updated, by category, available updates), install and update applications from the catalog.
It is also possible to create a personal catalog using the F-Droid server tools.
In order to install the F-Droid client, the installation from "unknown sources" in the Android settings need to be allowed and download the apk from the official site.
In the following video (Spanish) I show how to install and use the F-Droid client.
---
---