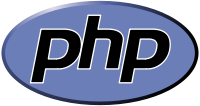 On November 30, 2017 the PHP development team released the PHP 7.2 version, this release added news features, here some of them:
New object type: Previously the object statement was used to convert one data type to another one e.g. an array to an sdtClass object and/or vice versa, PHP 7.2 introduces the object data type which can be used to specify the type of parameter and/or for the type of a function return.
Extension loading by name: Now it is not necessary to specify the file extension (.so for Unix, .dll for Windows) when loading an extension allowing greater portability in the php configuration file (php.ini).
Abstract method overriding: Now an abstract class that inherits from another abstract class can change/overwrite an abstract method of its parent class.