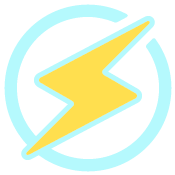 OpenLiteSpeed is a high performance and lightweight HTTP server developed by LiteSpeed Technologies. OpenLiteSpeed is cross-platform (GNU/Linux, FreeBSD, MacOS) and can be integrated with applications developed in PHP, Ruby, Perl and Java.
OpenLiteSpeed is free to download, use, distribute and modify under the GPLv3 license.
Main features
Event-driven architecture.
Compatible with Apache's mod_rewrite module.
Native Web Control Panel that allows you to manage the server from a web interface.
Protection against DDOS attack.
ModSecurity V3 integration.
Native cache system.
Native SAPI for PHP that allows applications to run up to 50% faster.
Cache plugin for WordPress.